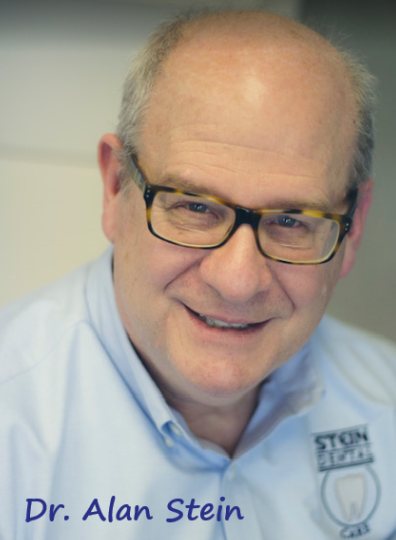 Alan C. Stein, D.D.S.
Dr. Stein has been practicing for 42 years, having graduated from The University of Tennessee in Memphis in 1978. Prior to making Nashville his home, he practiced in Chattanooga (where he was born and raised) for 35 years. He completes approximately 20 hours of CE training each year, as well as a variety of seminars, workshops, and classes outside the requirements of dentistry so that he can remain current on advancements in related fields.

Unlike many dentists, Dr. Stein is a "bread and butter" oral care provider who will use the simplest methods possible to achieve desired results. His goal as a dentist is to be a stable source of quality education, dental care, and service to each of his patients so that they can achieve optimal oral health and improved quality of living. He loves his field of work and is fully committed to perform at a professional level. Dr. Stein wants his patients to feel like family, so he honors the golden rules of "Treat others the way you want to be treated" and "Do not do unto another what you don't want them to do to you."
In addition to being a dedicated dental care provider, Dr. Stein is also deeply involved in many humanitarian causes, for which he has made several charitable contributions and received numerous awards.
Dr. Stein is married and has three children, one son, and two daughters. He and his family enjoy spending time together, reading, telling jokes, and watching movies. When not at the office, Dr. Stein can be found grilling in his backyard, something he finds extremely enjoyable and relaxing.