Crowns Vs. Veneers: How do they compare?
Posted by STEIN DENTAL CARE on Sep 18 2020, 03:24 AM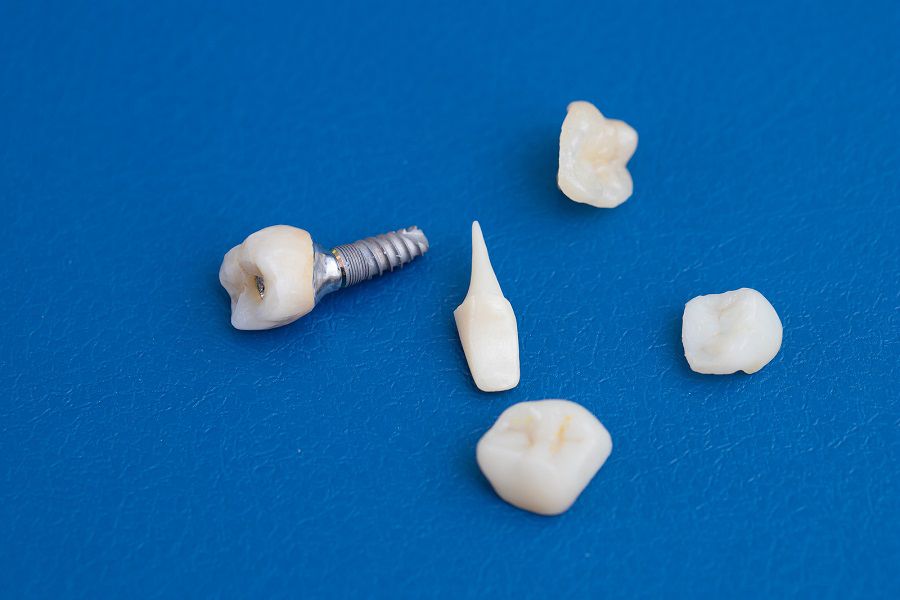 Dental crowns and veneers could be two of the most widely-used tooth restorations out there. They are used to restore teeth that are damaged, misshapen, worn out, weak, or discolored. There are a few similarities between them, which can even lead to frequent confusion among patients. At Stein Dental, we provide the best quality dental restorations that would help you regain your smile with confidence.
What are the similarities?
Crowns and veneers are made from dental-grade ceramic or composite resinous material. They can be customized to match the exact color and texture of the natural enamel, helping the restoration stay under disguise.
Both the restorations mimic the contour of a tooth. They are wafer-thin and fit over the structure of the teeth, thereby covering up the surface defects on it and giving it an aesthetic makeover.
Crowns and veneers are designed using the same process. Also, the method of fabricating them is the same, which explains their visual similarities.
Since they are made from tooth-colored ceramic or composite resin, they can be bonded to the tooth surface using the same type of dental adhesives. The adhesive would successfully hold the restoration in place for several years without any hassle.
The phase of tooth-preparation is similar for both veneers and crowns. A thin layer of enamel is removed by buffing or grinding the tooth to make space for the restoration.
What isn't similar?
Crowns cover the entire surface of a tooth, whereas veneers cover only the frontal visible portion. A crown would visually look like a natural tooth itself, but a veneer would look no more than a wafer-thin ceramic piece.
Since crowns cover a tooth in its entirety, they are excellent at holding a weak or broken tooth intact. They provide the tooth with the necessary strength to avoid failure. However, veneers aren't strong enough to hold a tooth intact and only help to treat minor cracks.
Veneers are commonly used to treat badly discolored teeth as they cover the visible frontal part. However, using a crown in such cases isn't required as it is used to bring about changes in the shape and contour of damaged and misshapen teeth.
When it comes to veneers, buffing is done to remove only a thin layer of the enamel. In the case of crowns, more material is removed as the restoration would cover the entire surface of the tooth.
Veneers are ideally used to restore the esthetics of the frontal teeth (the incisors, canines, and rarely, the premolars). Crowns can be used to restore any tooth.
To have a consultation with our dentists at Stein dental, please schedule an online appointment or call us at 615-540-0888, and we will be happy to help.